Listen To Your Special Friend
We all have had a special friend that calls quite often.  If they don't call we think something is wrong so we call them.  When we first met this person and they called they probably identified who they were.  After awhile it wasn't necessary as we  immediately recognized their voice.  As time went on and we found out more and more about this special friend it became easier to talk to them.  We recognized when they were troubled or happy just by their voice tone.  We started feeling that this special friend has so much in common with us.  The conversations were fun as we started sharing our interests with each other.  We laughed at things we both understood and got to the point where we shared in each others sorrows too.
How would we feel if this special friend called us with the same words and the same dry tone?  How would we feel if this special friend told us everything they wanted us to do and then hung up on us before we could even talk?  We would wonder what has happened to our special friend?  We might think they are sick or something is very wrong.  We would wonder why our special friend is calling us  out of ritual and obligation instead of enjoyment?
So what if you are this special friend to God?  Has your conversation hit dry spots where it has become ritualistic.  Is your conversation with God a one way street?  Do you take the time to listen for his voice?  You may ask "How can I know when he is talking to me?"  Well just as you know that  special friends voice who calls you on the phone you can learn Gods voice too!  You may not hear it audibly but you will hear it within your spirit.  You will know it is his voice because it will always lead you to righteousness.  Become a listener in your prayers.  Instead of coming to God with all of these requests and all of the one way conversation that is traditional, take the time to be quiet before the Lord.  Let him speak to you and listen to his voice.  When you hear his voice act upon what he is telling you.  You may wonder if it is just you or God?  Ask yourself, is the idea helping to promote the spread of the Gospel in some way?  If so it must be from God!  It certainly isn't from the devil.
Many of the poems that you have read happened in just such a way!  God gave me an idea and I wrote it down.  The words came because I was in tune with the spirit and I was willing to write down what he was telling me!  So many times I cried after the poem was written.  I cried because I knew that it was far better than I could ever write.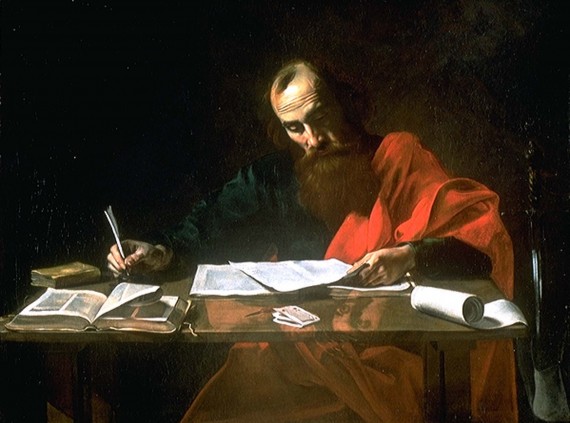 You may not realize this but there were 40 individuals who authored the Bible.  As we all know it is very hard to get 3 or 4 people to agree on anything.  How then can 40 people be in complete unity?  Well there may have been 40 authors, but there was only one spirit that was leading them.  The spirit led each one in a special way to write what would supplement and not contradict all of the other writers!  When you put it in that light it is truly a miraculous feat!  If we have been born again that same spirit lives in us!  It is the spirit of unity within Christianity!  You and I have a special part within the whole!  There is something God wants us to do to promote the Gospel while we are here!  Develop that friendship with your God and step out in faith as the spirit leads you! Take the time to listen to his voice.  It may seem odd at first because you may not have been trained in that way.  Someone once said we were given two ears and one mouth because we are supposed to listen twice as much as we talk.  We usually laugh at that notion but in our conversation with God I think the statement is true!