A Tale Of Two Hearts
It was junk pickup day and my pastor noticed that a couple that drove an old rusty pickup truck was rummaging through the junk on the curb.  God has placed a burden on his heart to talk to people about God's salvation and love for us so he went out to fulfill that mission.  After some warm greeting pleasantries he asked them if they had ever considered becoming Christians?  Bluntly they told him no and then the whole story came out.  Their 15 year old daughter had been tragically killed in a car accident.  "We used to go to church", they stated "but never again."  He would have liked to have consoled them and told them how sorry he was about their daughter. He would have liked to have been able to tell them that God loved them even through their sad circumstance.  Before he could however they coldly and swiftly jumped into their truck and sped away.
This incident about their attitude toward God was upsetting.  He thought about the situation and concluded that the real tragedy was the bitterness and hardness of their hearts.  Of course it is an awful thing to have someone we love dearly taken from us.  Yet it isn't what happens to us but how we respond to the situations.  The saying of get better not bitter applies here.  I read a quote that is really true although it's author was unnamed.  "Faith isn't about everything turning out okay.  It is about being okay no matter how things turn out."  Saying the words I realize from personal experience that a loving attitude is impossible if we rely on ourselves.  It is natural to place the blame on someone or something.  We have been trained in life to solve problems and most of the time we are able to.  However, there are times when we really don't know where to begin.  There are times when life doesn't make sense.  There are events in our lives that fit so perfectly under the category of a best selling book years ago "When Bad Things Happen To Good People."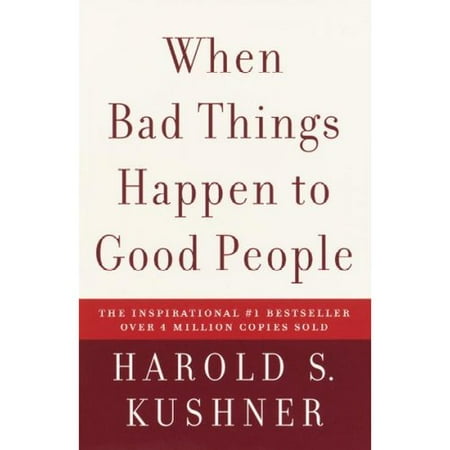 When bad things happen what is our attitude?  Are we apt to play the blame game?  I can tell you from personal experience that I have played the blame game.  At he end of the day though I realized that nothing gets accomplished by blaming.  Even if the circumstance was in part someone's fault how can this fact justify the bitterness I let it create?  How can being bitter help the situation one bit?  I had to come to the conclusion that God was the only answer to my hurt.  I've heard that when life gives you lemons make lemonade.  Again that is easier said than done and can only come about with God's helping hand.
When my daughter contracted spinal meningitis that took her life in 3 days we were so devastated as anyone would be.  Why did this happen?  I found that I couldn't go back to work right away.  When I did the slightest little reminder of her would cause me to break down.  The only thing that saved me was a place that I went to talk to God.  I would literally walk to a building across the street on my breaks and pray on my knees.  I remember a time or two when someone would happen to pass by and wonder if I was okay.  It was a very unusual place to be praying but there I was.  In those times God gave me a peace and I was able to go on until my next break.  I can't imagine anyone trying to go through such a tragedy without God's help.
Through my pain I was searching for answers.  A pastor from my mom's church came to the hospital and counseled us during the bleak hours before the final outcome.  We didn't forget that act of kindness and started attending his church.  I remember a feeling in my heart as he preached on a topic called Fresh Fire that I was to write a poem.  From that first time many poems came to me that were what God put on my heart.  After three and a half years I put my poems together in a poem book called "The Gardener and My Garden."
I can tell you that if something tragic has happened to you that blaming anyone including God will not help the situation.  The fact is that whatever happened has already caused damages.  It is like if a tornado comes through your neighborhood.  Are you going to try to pick up the pieces or mutter about what happened?  It is our attitude that we need to be concerned about.  Luke 10:27 states to love the Lord thy God with all your heart with all your soul and with all of your strength and with all of your mind and love your neighbor as yourself.  It doesn't say that this only applies if you have not been through a tragedy at which point be bitter and curse the circumstances around you.  In choosing love we are giving our life to a higher power who loves us and see's a bigger picture.  We are no longer fighting the battle alone.  We also trust in Romans 8:28 which states that All things work together for good to those who love God who are called for his purpose.
There are times that I have not packaged doughnuts correctly and let air harden them.  Did you know that if they are not brick hard that usually a trip to the microwave will soften them right up? It is so nice to eat soft, sweet, warm doughnuts instead of hard cold ones.  What a difference the added moisture from the heat can make in the softness and deliciousness of the doughnuts! They actually taste better than they would have out of the box!  My pastor gave a wonderful example about ice and clay last week.  If you put ice and a ball of clay out in the sun the ice will melt while the clay gets hard.  That is the two directions our heart can go too as we face life's battles.  It is our job to make sure that our hearts have that quality that ice has where they soften and melt rather than get hard and bitter.
There was a young lady he talked about that is now 22 years old.  When she was 5 her brother and her were playing with gasoline and matches in their basement.  The result was severe burns all over her body and multiple skin graph operations.  Today with God's help her attitude is one of love.  She volunteers at the burn unit of the local hospital.  She has found her niche as she can empathize with their hurt and pain.  She has taken a horrible situation in her own life and through God shows nothing but love for others.
Perhaps you are going through pain as you read this.  Maybe circumstances have given you reason to be bitter and question God.  I can tell you that nothing good will come out of that attitude.  In fact you will find yourself further and further from God.  So how do you develop that soft heart that melts like the ice?  You don't develop it but you make the decision to follow God and give him all of your cares.  Praise him for whatever situation has come about and thank him for it.  Somehow, someway beyond anything we know he see's the big picture.  Draw close to him and he will draw close to you.  You will then find like I did that your heart will soften.  The hardness of your heart will slowly melt away and you will find that your melted heart soothes the pains of many.