Presence Over Presents
Well it is Christmas time again and a similar question is heard in almost every family.  "What do they need?"  We may be talking about mom or dad, sister or brother but the question remains the same.  We all want to get our loved ones things that they can use rather than a gift that ends up in a garage sale.  The hardest ones to buy for are naturally the ones that buy what they need before you get the chance to get it for them for Christmas.  Now that we are coming down to the last three weeks the calls will come more frequently.  What are you getting so and so?  Do you think they will like this?  What size does so and so wear?  Multiply this by the number of people most have to buy for and you get a yearly dilemma.  Just as sure as Christmas day is coming it is also sure that you and I will be in on that conversation.  It's true that we want to buy that perfect present that will make our loved one happy and that they will use throughout the year.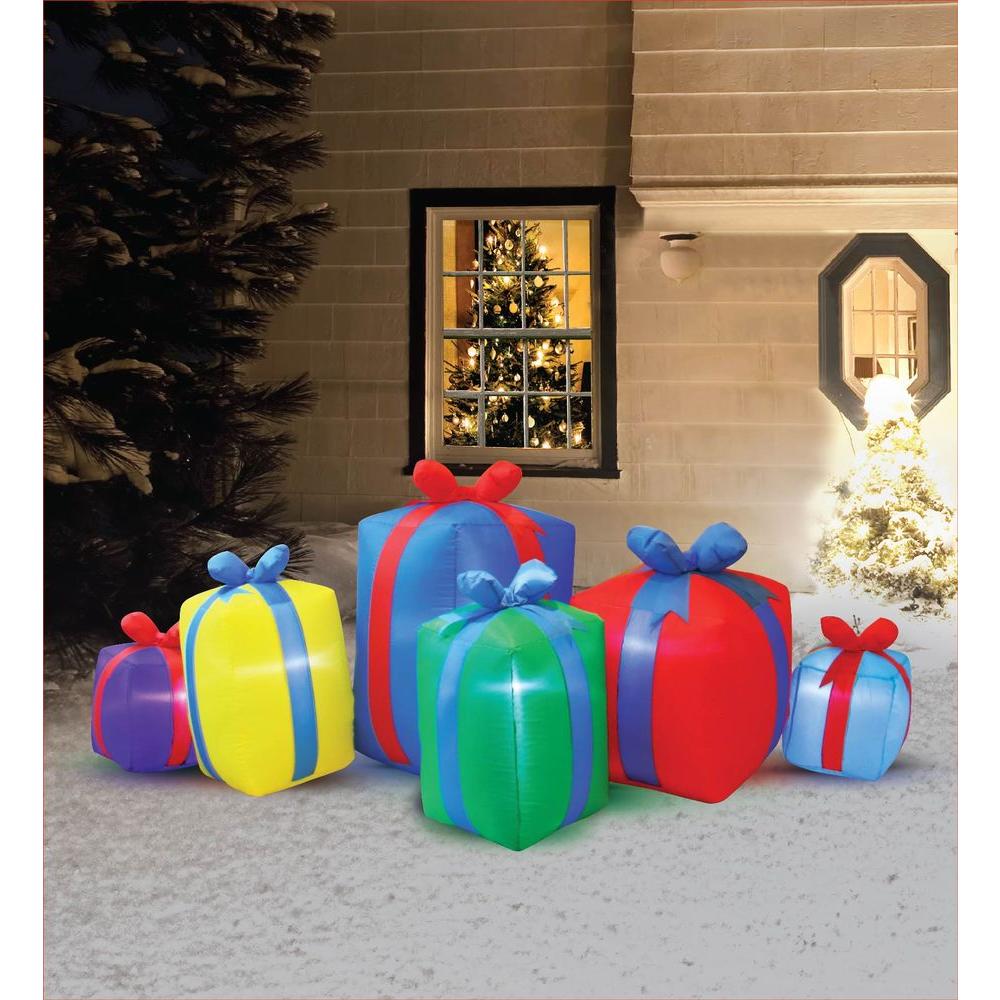 We have to be careful at this time of the year that the present doesn't get too big.  I'm not referring to the physical present but to the mental present.  We tend to emphasize the physical present and ignore the gift of our presence.  We can be so spread out on Christmas day with different households to visit that our presence is lacking.  Recently I heard a story of a member of a family mentioning that their dad should just have an open house where everyone could drop by when they wanted.  Forget the timing when everyone gets together like the old days.  We have other obligations and we can't give you a time that we will be there.  Unfortunately this attitude is not isolated.  Many families struggle with the balance of Christmas with their own families and Christmas with their parents on both sides.  The time constraints can become an obligation rather than a joy on Christmas day.
I remember so well as I'm sure you do too the joy of Christmas when we were young.  The night before when we were so excited that we couldn't get to sleep.  Waking up early in the morning and waking your sibling up or vice versa.  Walking into the living room while it was still dark and noticing that Santa Claus had been there.  Waking up mom and dad even though I'm sure that they would really rather sleep.  Then the thrill of opening presents and getting things you never dreamed you would get!  Along with that was the thrill that mom and dad would have when they saw how the present made you happy.  It was all there but the real thing that was there was love.  It was there in the presents but it shined in their presence.  I remember so many times dad would have to spend half of his Christmas assembling a gift that I received to make it usable.  He delighted in doing it so that I could enjoy it.
Christmas it is said is for the young.  While it is true that children get much more excited about presents than adults Christmas is for all of us but in different ways.  I'm reminded of a kids TV show called Rugrats.  Yes, when watching a show with your kids you can pick up valuable lessons.  In this case Angelica who was an only child gets the news that her mommy is going to have another baby.  Suddenly all of the talk is about the new baby and Angelica feels left out.  She calls a therapist on the phone who got her attention from a call in show she had tuned in on TV.  She tells him about the situation and without hesitation the therapist tells her she is being selfish.  He let's her know that she has to realize that the world does not revolve around her and she needs to think of others.  Not hearing what she wants to hear Angelica quickly hangs up the phone.
Unfortunately in our own lives we may have the Angelica Syndrome.  Is it really about mom or dad getting the perfect present or is it about the perfect son or daughter getting it for them.  Is it about them or is it about us?  If it is about them why do we so often have a timeline where we do the Christmas drop off and move on?  Don't we realize that the true thing that makes people happy is not what they get but what is given?  The best thing that we can give every day and especially at Christmas is ourselves.  This Christmas I urge you to take the stress off of yourself.  Give the gift that you think they will like but most of all be involved in the whole process.  Be caring and loving and understanding this Christmas.  Give without any consideration of what you will get back.  Give out of love and show your love by giving yourself.  Remember what the Bible says.  "The greatest gift is love." Show your love this Christmas not with your presents but with your presence!