Along For The Ride
We hear the words when someone is explaining a complex problem that we are having trouble understanding.  In the step by step process the instructor might see a confused look on our face.  That is the time that they will ask "Are you still with me?"  It's a helpful question.  If we are confused it isn't a good idea to keep going on.  It is better to go back to the place where the connection was lost.  Perhaps it was step three where it became foggy and the instructor has already completed step four.  If step three was foggy step four probably found us in the dark.  Sometimes it becomes clear that we are still with them by our actions.  Perhaps we are following along and the instructor knows that we get it.  It's when that blank stare occurs or we get very quiet that the instructor knows something is wrong and the "Are you still with me?" question comes.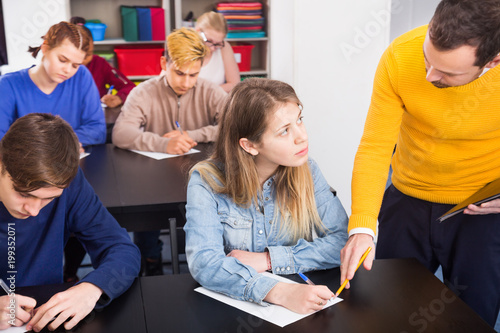 My mom, dad, and sister were in the car making the trip from Michigan to Alabama or Alabama to Michigan.  I'm not sure if they were coming or going.  My sister was just a toddler and I wasn't around yet.  Up ahead on the side of the road was a hitchhiker.  I don't know why but my dad had a soft heart for hitchhikers.  I remember many times he picked them up when we were on our long trip.  My dad was from Alabama and at least once a year and possibly two times we were on the road either going to or departing from his beloved hometown.  He picked up hitchhikers often but this one episode before my time stood out.  Even though I wasn't there I heard about it many times.  They picked the hitchhiker up and resumed their journey.  He was a young man and was glad to get a ride.  It wasn't very long afterwards that something happened that put their lives in danger.  Without warning as dad was driving to his alarm the gas pedal got stuck.  The car raced upwards of 100 miles an hour and as you can imagine fear  was everywhere.  Without warning not only was my family at risk but also the stranger hitchhiker who was just along for the ride.
It's interesting how so many are just along for the ride.  Moses discovered this when he was trying to lead the Israelite's to the promised land.  It just so happened that many of the group were not the original group.  They were just followers who were going along for the ride.  These were the ones that first started to complain.  It can be dangerous the bigger the following is.  The danger comes in the new group who doesn't have a real stake in the original mission.  They just saw something happening and thought that they liked being in the middle of the action.  When things don't go as they expect however, these are the people that let it be known they are unhappy.  This unhappiness resulted in poison for the rest of the group.  A rebellion was started and it wasn't only the new people that were complaining.  Although they started it many of the originals joined them.  As Moses was hearing their complaints he asked the question "Who is with me?"  He wanted to know who had the courage to march on through difficulties and who was only there to discourage and rebel?
This whole Moses scenario is an example of why we need to choose our friends wisely.  If you think about it many of our friends are friends in thick and thin while many others may be just along for the ride.  When times go bad and you really want to count on them they cannot be found or will make excuses not to get involved.  Those are the people that sign up for the benefits but not for the bad things that invariably will come.  It is like taking the wedding vow "for better or for worse" and changing it to "for better but not for worse."
Truth be known all of us at one point or another are along for the ride.  We may become Christians with the idea that "I've tried everything else, I might as well give this a try."  That is fine and good until troubles come our way.  Sooner or later they will and that is when people start blaming God.  Just like the Israelite's we can get pulled in the other direction and it is a reason that people get off of the heaven train.  Discouragement can come when expectations are not seemingly met and we have "friends" pulling us in the wrong direction.  It is in these hard times that God will ask us just like Moses asked "Are you still with me?"
The way that we can tell if we are with God is not in our words but our actions.  Our actions are why God is asking us the question in the first place.  You see it is not natural for Christians to stop growing any more than it is not natural for a baby to stop growing.  When the baby is healthy then it is expected that it will grow big and strong.  When this is not happening parents are concerned and a doctor visit is soon arranged.  God knows why there can be a stunt in our growth.  Jesus said that he is the way, the truth and the life.  Nobody can get to Heaven without him.  Many though are just along for the ride without any commitment or appearance of taking a side.  God shouldn't have to ask us "Are you still with me?"  If we are truly committed our actions will speak much louder than our words!
The car was speeding upwards of 100 miles an hour.  Dad was yelling in horror and mom was trying to pull the gas pedal free to no avail.  Suddenly without warning the hitchhiker in the back dove over the seat head first almost knocking mom out of the way.  He pulled with all of his strength and was able to free the gas pedal up from it's stuck position.  I'm sure there were many thank yous as that hitchhiker who was just along for the ride became a hero.  I'm sure it wasn't that long before the hitchhiker was dropped off to find another ride.  Somewhere along the way their destinations came into conflict.  Yet in spite of the short time he was with them his heroics were told over and over.  His act became legendary to them.   He was with them not only in body but also in his heroic actions.  His quick actions are the reason you are reading this today because without his efforts there would not be me.  His story illustrated exactly what God wants us to be.  Not only along for the ride but making a difference in the time we are here!