The Window Cleaner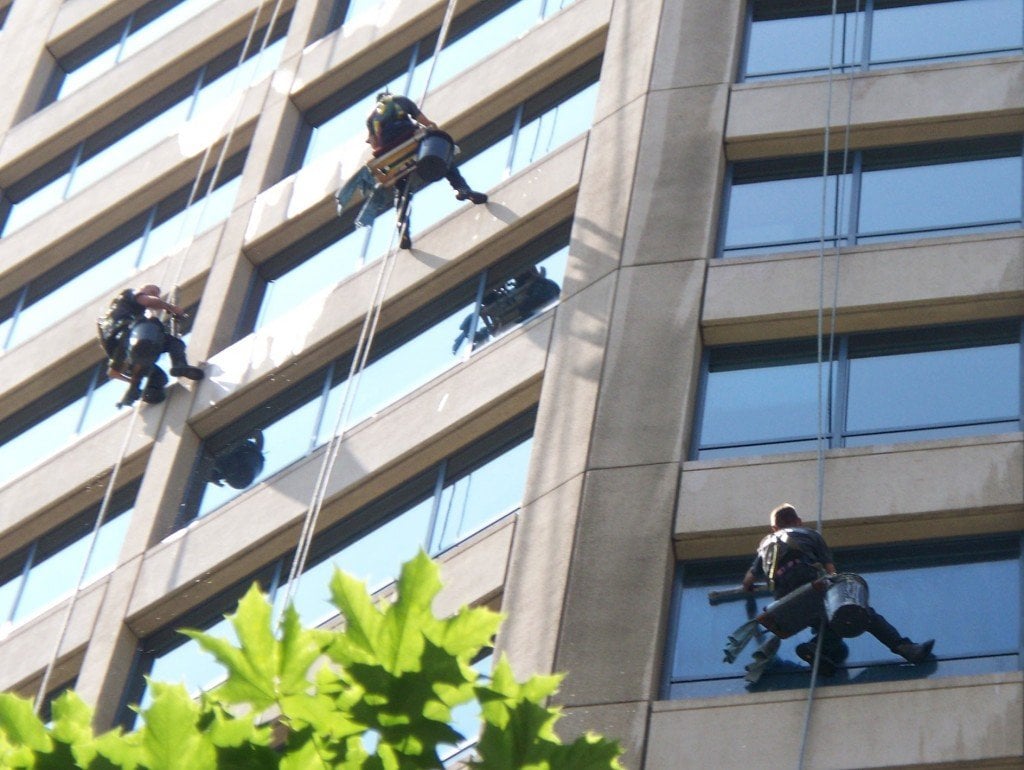 Imagine that you have rented a room in a skyscraper as a get away vacation.  The view was advertised as miraculous and the place immaculate.  After unpacking your bags you decide to open the curtains to see the great view.  When you do you are furious because the window is a dirty mess and you can barely see out.  The sun that should make a glistening clear picture is hurting your eyes and illuminating the dirty window.  Wouldn't it be awful if the view from these magnificent buildings were hidden by a grimy mess on the windows?
Now imagine that you are on that same vacation.  You open the curtains to see the magnificent view.  Instead you encounter someone looking right back at you.  Your reaction might be to scream as the surprise is likely to scare you.  Then you realize that it isn't someone who will harm you or steal from you, it is a window washer.  They are trained to go to new heights to keep the windows clean.
Obviously windows need to be cleaned once in awhile.  In a big city with all of the stuff blowing around in the air they need to be done even more often.  The job is a little different from cleaning your windows at home.  Professional equipment is used of course, but the main difference is being situated many stories above the ground.  It reminds me of a tight rope walker.  Even you and I could probably be trained to walk a tight rope if the rope is hung one foot over the ground.  Attempting it like they do in the circus hundreds of feet in the air would create all kinds of fears and anxieties.  Sometimes in the circus a safety net is provided that can calm fears because if they mess up they just fall to safety.  Window washers have safety equipment too.
Tragically in the old days the window washing job was far more dangerous and many fell to their death.  Today with modern equipment the window washers can do their job with much less worry.  A typical window cleaner's equipment consists of a rope protector, a safety rope, a rope-grabbing tool, a descent mechanism, lanyard and suction cups. These tools not only protect workers from any unfortunate incidents, but also help them clean a building's facade at a rapid speed with great efficiency.
While working on the outside of a building, the worker is attached to an anchor, that is mounted on the roof. This anchor enables the workers to clean windows as they descend vertically. You might have noticed that window cleaners don't descend smoothly; their journey to the next, lower floors makes it appear as though they are 'dropping' through each floor one at a time. The height of a single drop – the measurement of one vertical cleaning operation from the roof to the floor below – varies according to the buildings windows they are working on.
Our walk through life can be compared to the adventures of a window washer.  The good news is that God has given us all that we need to complete our mission.  Like the window washers equipment and precise settings, God will put you and me exactly where we are supposed to be if we will only trust him.  We should never be afraid because he is our anchor and our safety net.
Someone asked a window washer if they ever looked down?  The answer was no but it wasn't for the reason I would have guessed.  They said that they just concentrated on the job they were there to do.  They concentrated on the next window on their mission.  It reminds me of the story of Peter walking on the water.  In Matthew 14 verses 25-31 the story is told.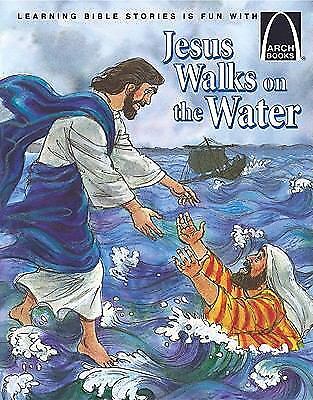 25 Shortly before dawn Jesus went out to them, walking on the lake. 26 When the disciples saw him walking on the lake, they were terrified. "It's a ghost," they said, and cried out in fear.
27 But Jesus immediately said to them: "Take courage! It is I. Don't be afraid."
28 "Lord, if it's you," Peter replied, "tell me to come to you on the water."
29 "Come," he said.
Then Peter got down out of the boat, walked on the water and came toward Jesus. 30 But when he saw the wind, he was afraid and, beginning to sink, cried out, "Lord, save me!"
31 Immediately Jesus reached out his hand and caught him. "You of little faith," he said, "why did you doubt?"
You see Jesus doesn't want us walking in fear.  As long as Peter had his mind on Jesus and the mission at hand he was fine.  When fear and doubt crept in he sank.  The lesson from the window washer profession is the same.  As long as they keep their mind on the mission at hand, knowing that their anchor and ropes are in place there is nothing to fear.
So Jesus is our anchor but he is so much more.  The buildings windows could represent eyes.  The view could represent the beautiful view that God has offered us.  Most people are looking at that view through grimy windows.  Our job is to introduce them to Jesus so that he can clean up their view of life.  When they open up that curtain they won't dwell on the ugly sight they used to see, but on the beauty that they see now!