A Fly In The Eye From The Rooftop
The title of the sermon was called "God Already Knows."  Of course we all think well of course he does because he is God.  Yet we sometimes pray like God doesn't know anything and we have to explain everything to him.  There was a story that happened to him that week that he was almost hesitant to tell us.  He was thinking that it was kind of gross and he let us know that he may or may not include it.  The sermon went on and the point kept coming back to however big or small our problems God already knows.  To add to that it was stated that not only does he know the problem he already has the solution.  Jesus instructed in the book of Matthew to not say vain Religious prayers repeating the same things over and over.  In Matthew 6:8 he states that "Our Father knows what we have need of before we ask him.
The sermon was concluding and my pastor had been waiting for the spirit to tell him whether to include the story.  The answer that he got was yes so he proceeded.  This past week he was riding his bike with his son.  He often rides his bike as a way of exercise and the fact that he just enjoys the process.  Suddenly without warning  he felt a sharp pain in his right eye.  Right away he knew what happened.  A fly had literally flew into his right eye.  Not only was there the initial pain but the fly was trying to get out but was trapped behind his eye.  They were not far from the church so they stopped there and he flooded his eye with water from the sink sprayer.  He tried repeatedly to wash the fly out but to no avail.  He was tempted to go to the emergency room but he felt that God had the answer.  He prayed "Lord, I don't know why this has happened but I believe that it will work out for my good."  He quoted Romans 8:28 which states that all things work for our good if we love him.  It took a couple of hours of waiting but suddenly little pieces of the dead fly began to come out of his eye. 
Finally all of the fly was gone but there was another problem and potential fear.  First of all his eye was swelled up like someone had punched him.  Secondly there was a thought that some damage to his eye had been caused.  Again he went into prayer.  "Lord", he said "I ask you to take this swelling down and make this eye just like it was."  A couple of days later all of the swelling was gone and his eye was perfectly normal.  I was glad that he told us this story.  It illustrated the point that God knows and he already has the solution to our problems.  Most of us would probably had gone to the Emergency Room and tried to solve our problem that way.  We might not even think about praying and trusting God.  I don't know what the purpose of this happening to him was.  However I can tell you that it made a big impact on the congregation when he was able to give God the glory over his recent trial.  God looks down almost as if he were on a rooftop and see's our needs!
This eye thing was kind of a big problem.  God is interested in our big problems and our smaller ones too.  Sometimes we might think that God is too busy to care about the smaller things and that we should only pray for bigger problems.  The fact is that God is interested in our whole lives, the little as well as the big.  The roof on our house was 25 years old.  It had not given us significant trouble but it was time for a new roof.  This spring I started exploring what the price of a roof would cost.  Naturally this was not a job that would be cheap.  Besides that we needed someone who would do a good job.  I made some phone calls and mostly got answering machines.  After leaving a few messages that morning I took my son out for lunch.  We stopped at a place called Taco Bob's and as we were done ordering and had sat down Adam from our church walked in.  We were surprised to see him and quickly let him know that we were there.  He happened to be doing work in that area that day and was glad to sit down and eat lunch with us.  I asked him if he knew anyone that he would recommend doing my roof?  I told him I had been calling around this morning.  He said he had the perfect guy for us that did great work!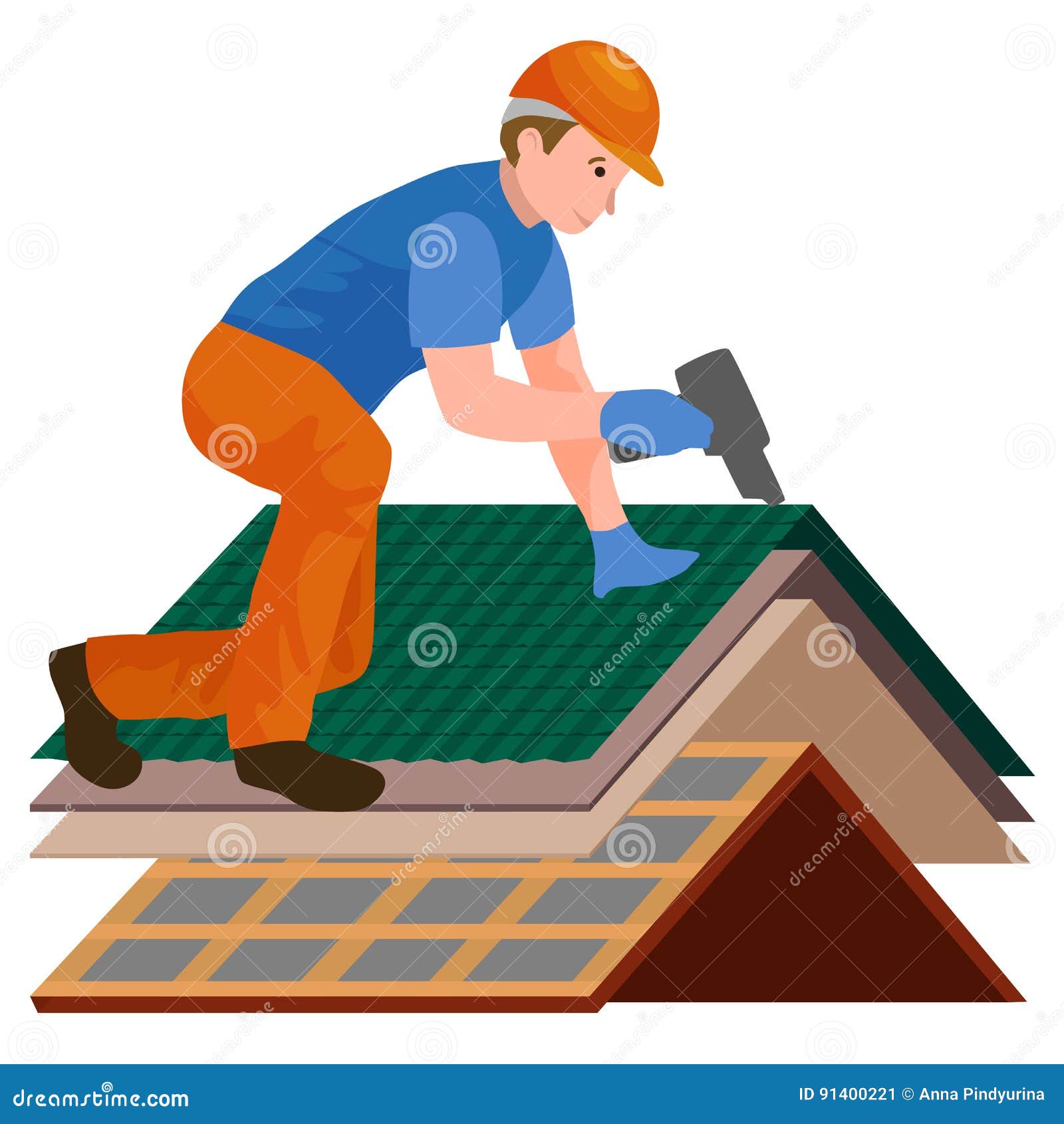 I ended up hiring this guy after I had gotten another quote from a bigger company that was far more expensive.  The guy did a fine job and even replaced face boards on our house that were rotting.   I was so happy with his work that I have been telling others  I took a picture of my new roof and let people see the before and the after.  It is truly an amazing difference!  Now I know that my situation wasn't of the fly in the eye variety but it was important to me.  God truly wants to be a part of our lives whether it is a little thing or a big thing or nothing at all.
I was talking to Adam at church the other day.  I showed him the picture and told him how great of a job his friend did!  "You know", Adam said "I never go there.  I just happened to be working in that area on that day."  Could it be that he was placed there for my benefit without even knowing it?  Could it be that God had the answer to my problem before I asked?  When God blesses us we are to shout it from the rooftops.  In my case I haven't been literally climbing up on the roof to do so but seeing the new roof every day reminds me of how much he loves us!
Matthew 10:27 (NAS)
"What I tell you in the darkness, speak in the light; and what you hear whispered in your ear, proclaim upon the housetops.