For someone who is not used to having time on my hands this can be a problem.  Suddenly I have a lot of time on my hands.  You might think "What is he complaining about?"  I am not complaining but I recognize how different it is.  Nobody is making my schedule like what happens at work.  I've often thought about what life would be at retirement.  I think that if I had a young family it would be a wonderful time to spend watching and helping the kids grow up.  That is not the case when you get to my age.  Now you top that off with the virus restrictions that are in place where we can't go out and eat, or go to the movies, or even visit friends and it feels like we are trapped.  I've found that it is easy now to get into horrible time wasting ruts.  Watching one TV show after another and before you know it the whole day is gone.  Feeling frustrated that the whole day has been wasted and what did I get done?  Have you ever noticed how much your spirit is uplifted when you feel like something got accomplished?  God made us to be productive and there is a certain sense of satisfaction in completing projects.  If you are really organized you might make a list and check the items off as each one gets done! Then you look back on the day and you say "Well I'm glad I got that accomplished today!"
Last Friday I was talking to a friend and I mentioned that I needed to mow the grass.  He said that the only day to do it would be Saturday.  Apparently he looked at the weather forecast and the next few days after Saturday it was going to rain.  My back yard is the harder and bigger one.  Usually after I mow it I call it quits because it really wears me out.  I got done with the back and quit like I normally do.  However after a few minutes I found myself back outside.  I thought to myself "I could get the front yard done too, it won't be that bad."  So I powered up the lawn mower and there I went.  With each little accomplishment I told myself how nice it will be to get this yard all mowed before it rains.  Instead of concentrating on how tired I was, I pictured being done with the project and how good I would feel about it.  Sure enough I finished the front yard and the whole job was complete.  The next day it poured rain and I sat there watching the rain feeling so good about getting the job done!  What a difference it would have been if I had put it off.  I would have been kicking myself for not getting off of my butt while I had dry weather!
The meaning of discipline that I want to promote today is having the fortitude to stay on the right path to accomplish what you desire.  Many people associate discipline in another of the words meanings as in "I need to discipline my kids."  This is not the meaning of the word that we are talking about.  We can have self discipline in our lives.  That comes about when we have a desire and don't stray from the path until our desire turns into reality.  I was watching the Jim Rome show a couple of weeks ago and he was talking about discipline and his personal experience.  He mentioned how he was set to do everything right the other day which related to his eating.  He would start his day with a granola bar and had his schedule of good food planned from there.  When he got to the office somebody had bought him an Egg Mcmuffin and had it on his desk.  Jim mentioned how there was plenty of grease and exaggerated saying that it was burning a hole in the paper wrapping and his desk.  Suddenly Rome was in a dilemma.  What was he going to do?  "What would you do?", he asked his audience.  "I'll tell you what I did", he went on. "I hoovered up that Egg Mcmuffin!".  Now he was tempted to just give up on the day.  He had blown it and was strongly desiring to make a McDonald's run and crush another Mcmuffin or two.  On the other hand he was tempted to follow his Mcmuffin with something on hand like a Snickers bar that they always had plenty of in the office.  "What's the use?, this day is shot", he would tell himself.  Then he remembered one of his favorite motivational speakers and dialed him in on his computer.  The effect was that Rome was talked off of the cliff and back into the discipline that would make him satisfied!  He overcame his desires and said no to the temptation and he started feeling good about himself again!
In Matthew chapter 4 we can read about Jesus getting tempted in the wilderness.  To set the stage though we have to start with the end of chapter 3 when Jesus was baptized.  Now we may wonder why Jesus had to be baptized? After all he was the son of the living God.  The answer may be that it set an example for the rest of us.  At any rate it was a major high point as when he came out of the water the heavens opened up and a dove came down and landed on him.  Then a voice from heaven proclaimed "This is my son of whom I am well pleased!"  After this glorious high Jesus fasted for 40 days.  He was then led by the spirit into the wilderness to be tempted.  Why would the spirit lead him into temptation?  Jesus was at his weakest point and surely didn't need this.  The answer might be that he was again setting an example for us.  What should we do when we are tempted?  You can read the details in chapter 4 but the summary is that each time Jesus was tempted he resisted the temptation by quoting scripture.  You see Satan quoted scripture too, but he only quoted partial scripture.  Satan tried to take advantage of Jesus weakened condition but Jesus knew that Satan's power was only for this earth and would never satisfy.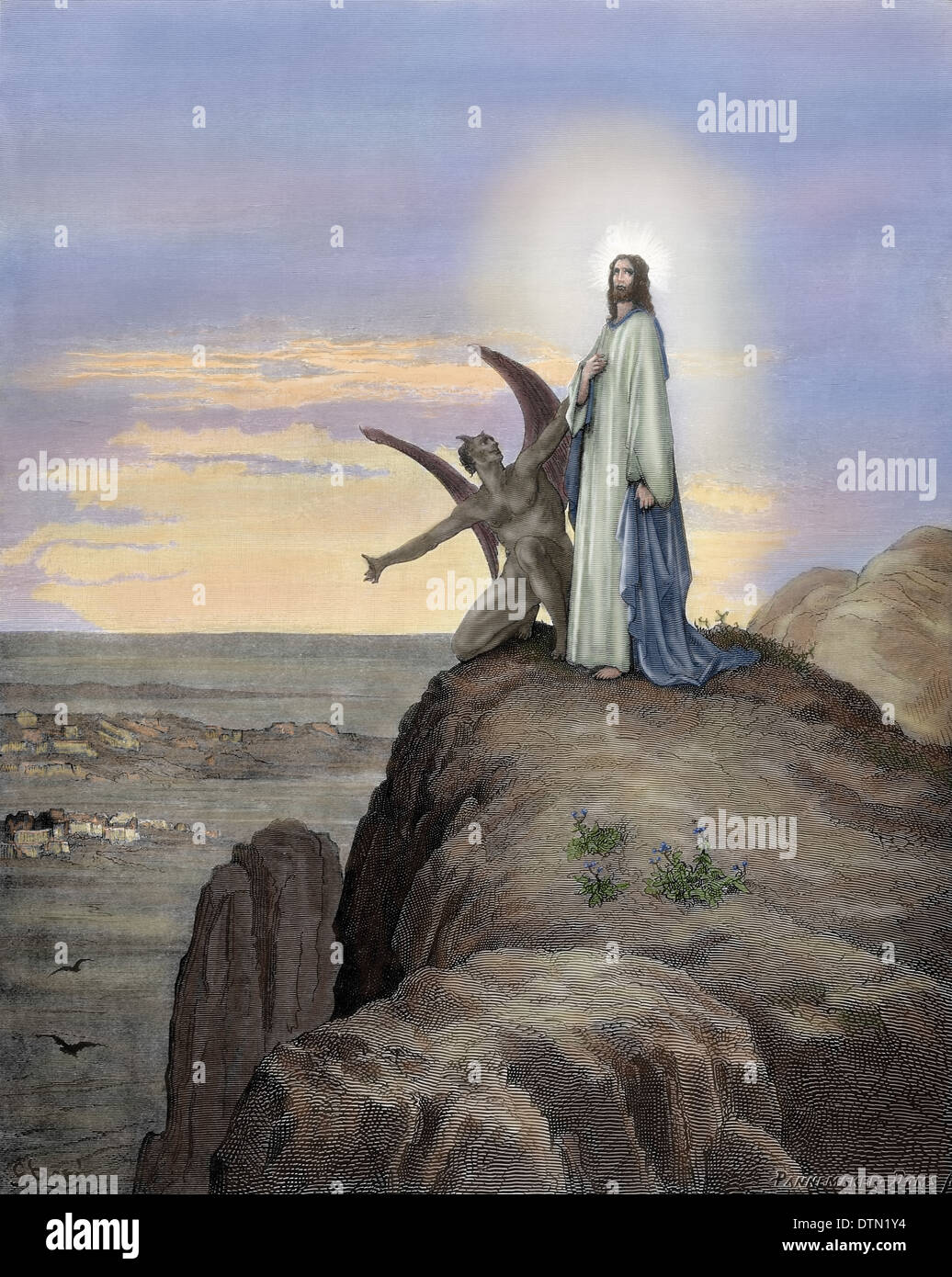 So how do we learn to resist what we shouldn't do?  The answer seems to be in self discipline.  How do we get that self discipline to do the things we should do and resist what we shouldn't?   When we put the spirit first in our lives he helps us discern what we should and shouldn't do! Like Rome sought help from another source we can seek the Holy Spirit's advice.  Developing that discipline to follow the Lord's voice will lead us to the long term results of health and happiness.  When speaking of health it is not exclusively our physical health.  Yes our physical health is important, but of more importance is our spiritual health.  Yes, you will be tempted and sometimes you will fail.  Failure though is never final.  We can and should always get back on the path of truth and light.  I remember when I was first learning to ride a bike. I was very young and my mom was helping me.  I could go for a few pedals before I lost balance and teetered.  Mom was right there running along keeping the bike straight.  Slowly I went a little further and a little further.  At long last I had control of the bike better and my slip ups were fewer and fewer.  That success is like what God offers when we stay on his bike with the discipline to keep going and never quit!