I still have his memory. I didn't know Weaver. In fact I didn't even know his first name but I remember him. I was 10 or 11 years old and played Summer baseball at an organization called the Baseball Clinic. The Clinic lasted 6 weeks and each day we got up early and took the bus to the morning of fun. Weaver was about my age and he had a broken arm. You would think that would keep him out of action but he did all that he could. In the games he played first base and I don't remember him batting. Weaver was out there every day and he was admired by one and all for his love of the game and determination to keep playing.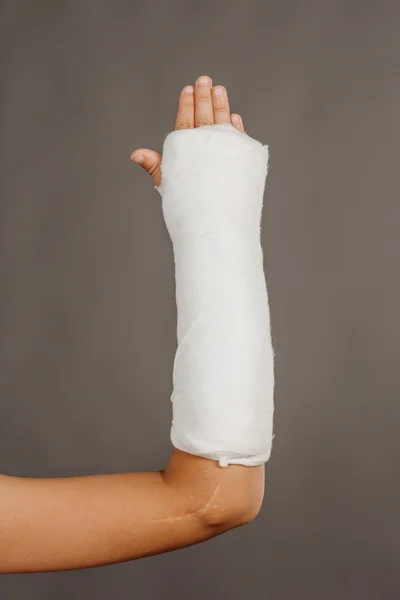 Most of the kids at the clinic were from the Portage Central school district. I was from Portage Northern's so I would have never had met any of the other kids except at the clinic. Weaver apparently was from Portage Central and I suspect someone will read this and tell me whatever happened to Weaver. They also will tell me his first name and all about him. Those facts are not relevant to this story. In my mind I still picture Weaver with the cast on his throwing arm playing first base as if nothing was wrong with him.
I can imagine his parents having concerns. I can imagine them telling him to be careful and not take any chances. Then again I can also imagine Weaver playing ball without their knowledge. He might not have brought up that he was playing, for fear of causing worrying in his household. Maybe there would be a fear that he would not be allowed to play at all. All I do know is when the game started there was Weaver manning first base or boying first base to be proper. The memory I have is a tall skinny kid with a cast that seemed the length of his arm that couldn't be missed in the morning sun.
The coaches must have realized how much Weaver wanted to play. He was placed at first base where he could catch the ball without being able to throw. I don't remember Weaver trying to bat which he probably was prevented by the coaches. It was clear that Weaver wanted to participate and have fun no matter how limited he was going to be. He didn't let his limitation take away his enjoyment. He didn't let the fear of getting further injury or not being able to perform up to his abilities limit his participation. He enjoyed baseball and his friends and was determined to be there and be their teammate.
Like Weaver we should not live in fear. In fact the most frequent command in the new testament is "Do Not Be Afraid." Usually with these verses comes a reason why and usually it is in effect that God is with us. I'm reminded of two different times when Jesus told his disciples to not be afraid. One time they took a boat out to sea without him. Jesus walked on the water to join them and when they saw him they were afraid. "Don't be afraid", he told them, "it is me". Another time he was sleeping in the back of the boat when a strong storm came. Quickly out of fear they woke Jesus up and asked him if he cared if they all died? Jesus calmly rebuked the storm and all was at peace.
During this pandemic time we are getting mixed messages. One is to hide in your bunker and not experience life. The other is to live your life not out of fear but out of faith. I agree with the latter. The worst thing that we can be is extra fearful. With Jesus on our boat we know we will be safe. At the same time if you are older and or have preexisting serous medical issues be extra careful.
In life we take chances every day. Driving to work or anywhere else is really putting ourselves at risk. Can you imagine if we let the fear of an accident get in the way of the places we need to go? I looked up some of the biggest fears that we have. For instance the fear of germs, the fear of flying, the fear of spiders, the fear of dogs, the fear of being alone, and the fear of losing everything to name a few. With each fear comes a consequence far greater than the problem. Created in our mind is an unhealthy disease that attacks our inner being. It paralyzes us and leaves us living in fear instead of in faith. This is not really living or listening to Jesus when he said 10 The thief cometh not, but for to steal, and to kill, and to destroy: I am come that they might have life, and that they might have it more abundantly. John 10:10. So we have to ask ourselves,, Are we listening to Jesus or the thief? Are we living in fear or in faith?
I can still picture Weaver playing with that cast on. It was on his weak right arm. The arm had been broken but his spirit was not. He was not discouraged and he had not lost hope. Eventually Weaver's arm got better. He was able to play uninhibited and that is my hope for you and yours. As Weaver's right arm was his weak one during that time God's right hand gives us strength. Like the cast on Weaver's arm protected it, God is there to protect us. He is there for us to look to when we are feeling down or afraid. The Bible tells us how we should live. Don't be afraid, for I am with you. Don't be discouraged, for I am your God. I will strengthen you and help you. I will hold you up with my victorious right hand. Isaiah 41:10