A couple of weeks ago I was delivering some mail to another department in another building.  I tried to open a door to the office but it was locked.  I heard voices in the office so I knocked on the door.  When nobody came I knocked a little louder.  Suddenly someone from the office came out another door and in a mean tone told me that they don't use that door.  After making me feel like a complete idiot she walked away only to turn around and ask what I wanted.  I handed her the envelope and before I could get away she called "this isn't ours".  I have to admit I was very upset at the way she treated me.  I guess she figured that I was wrong so she could make me feel small.  The fact is I was wrong on two counts.  I knocked on the wrong door and I was in the wrong place with the mail.  A person who I have befriended from other visits to the building heard the whole exchange.  Little did I know that she would report the incident to the employees supervisor.
The reason that I told this story is to make a point.  I am sure that many of you have faced the same type of circumstances.  Maybe you felt belittled because someone raised their voice or got upset at you.  Maybe like me you were wrong.  Or you may have even been in the other persons shoes.  Maybe somebody annoyed you in some way because they were completely wrong about something.  Maybe it upset you that someone could act or think the way they do or totally disagree with you.  Maybe you could easily prove your point on GOOGLE which is how people try to settle arguments in today's world.
I remember growing up there were two kids named Pat and Lloyd that had constant arguments.  Look out if they saw each other because they would start right in.  It didn't matter what the topic was.  If Lloyd was for something Pat was against it and vice versa.  With voices raised they tried to make their points as to why the other one was wrong.  It was kind of comical listening to them.  Their encounters  were entertaining and funny but nobody really won.  They were always a continuing series that picked right back up the next time both were together.  Through all of those arguments I never heard one of them say to the other "you are right."  To them admitting they were wrong would be giving power to their opponent.  In their minds it would be admitting defeat and neither wanted to do that.  At the time Lloyd and Pat were just kids.  Unfortunately these endless attempts to always be right divide us adults today.
Many times someone will make a mistake in driving.  I have made the mistake of turning wrongly onto a one way street.  We have a lot of one way streets downtown and if you are unfamiliar with them it could be easy to do.  Did the other cars plow into me?  No, I realized right away my error and quickly righted myself.  I'm sure that someone could have enlarged my situation and laid on their horn for all to realize what I did.  Fortunately they just gave me a chance to turn around.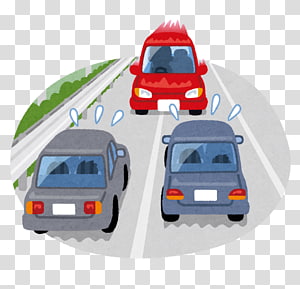 I remember years ago there were guys that would take the Gospel into their own hands.  They would pick a spot on campus and start preaching to all who would listen.  Their message though was not a message of love.  It was always quoting verses in the Bible and telling everyone in no uncertain terms that they were doomed to Hell if they didn't come to God.  Of course the students would be on the defensive and would come out firing questions to their accuser.  It turned into an argument that nobody would win and created bad feelings all around.
Maybe these examples of bringing on arguments and hurt could be turned around.  Perhaps kindness, compassion, and a caring voice could have helped my situation. What if that lady sweetly said to me with a smile "I'm sorry, we didn't come to the door. Actually we don't use this door anymore.  How can I help you?"  Instead of being happy that I was in the wrong place what if she stated with compassion "Oh I hate to have you walk all the way up to the fourth floor but this is actually for another department."  I would have said with a smile "Oh dear, I must have got my departments goofed up.  No problem, thank you for your help!"  It wouldn't have taken much of an effort to be nice and compassionate which helps everyone feel better about the situation!
Years ago I was attending a church where a drifter came in and started disruption.  He showed no compassion as in a Sunday School class he stated that people were not healed because they lacked faith.  Of course he had Bible verses to prove his point.  His attitude and accusing comments touched a nerve with the pastors wife.  She was suffering from serious breathing problems and had been praying fervently along with the rest of the church for her healing.  After a couple of weeks the drifter left and never came back.  He stayed just enough to cause discourse.  On a side note it was discovered a long time later that the parsonage was spewing poisonous air which was causing the pastors wife to be sick all of the time.  Once that problem was solved so was her sickness.
Many of us even as Christians are spewing bad air.  We are making others literally sick with our attitudes.  Many times we can justify it by stating that we were right.  I have learned that being right is very overrated.  There is an old saying that states "You can draw more flies with sugar than with vinegar."  Be kind and compassionate.  Think about how you would feel if you were walking in the other persons shoes.  Look for the good in people and show love always even if they are totally wrong.  If you do that you will find that not only will they be happier but you will be too!